Since completing the Spartan Super Race last year, I already knew I wanted to register for the Sprint race; after all, if I had been able to finish an 8 mile race even with ITBS, why wouldn't I go for the 4 mile one, right? For those unfamiliar with the race, what would be the first thing that comes to your mind when you hear "Spartan Race"? I would stay an outdoor race, probably a tough one considering Spartans used to be extremely tough and intense warriors. At least that would be my first thought.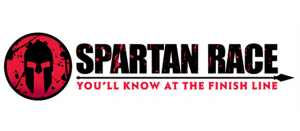 Spartan races are basically obstacle races. There are four different races, the fourth one not being advertised or promoted as much or at all in comparison to the other three. The races are the following ones:
• Spartan Sprint Race- 3+ miles with 15+ obstacles
• Spartan Super Race- 8+ miles with 20+ obstacles
• Spartan Beast Race- 12+ miles with 25+ obstacles
The fourth race which is not talked about very much is called the Death Race. Not much is known about this race, other than the fact most people won't finish it. It could easily take over 24 hours to finish and it challenges you physically, mentally and spiritually. I'll include a video at the end of this blog about this race.
These races are as fun as they are tough, and although anyone can register to participate, I wouldn't say they are recommended for everybody. To give you an example, some people are just not physically ready to climb ropes or doing the monkey bars. These among other challenges are part of the obstacles found in the Spartan races, and if you fail or skip any obstacle you need to do 30 burpees (here's a video by Joe Desena, CEO and co-founder of the Spartan Race doing some burpees and explaining why burpees) in order to continue the race. So as you can imagine, if doing 30 of those is very difficult, failing any obstacle implies doing 30 of those, even if is the last obstacle after you have been on the race for over an hour.
Now, you may be wondering what this blog is all about and why I titled it Defeating the Purpose. The answer is very simple. I recently found out that the Spartan Sprint Race I registered for this year in Tampa, FL is somehow mostly indoors, or at least on hard concrete floor. Personally I think this is kind of ridiculous and doesn't honor the true meaning of a Spartan race because of what I stated before; this should be an outdoors race. Running on concrete floor, jumping 6 or 8 feet tall walls and landing on hard floor is far different from doing the same on the grass or dirt. Even running is completely different and many people notice the difference on their knees.
I lived in Tampa for 3 years and I know for a fact there are plenty of areas and parks that they could have chosen for the race, yet, they decided to do the race on a stadium, and I still have no idea why this decision. If I had known this I would have probably waited to register at another venue, even if it meant for me to travel further to another city or state, like I will for the Spartan Beast Race in 2016.
While I think this could be seen as a challenge or obstacle part of the race, I think it is only fair if someone out there gets to read this blog post, that they are aware that this could happen, and if they prefer running out doors on the grass or dirt instead of concrete floor, to find out what venue will be used for the race, and to look up videos on YouTube for previous races at the same location.
Without further due, here's a video of the 2010 Spartan Death Race
Death Spartan Race